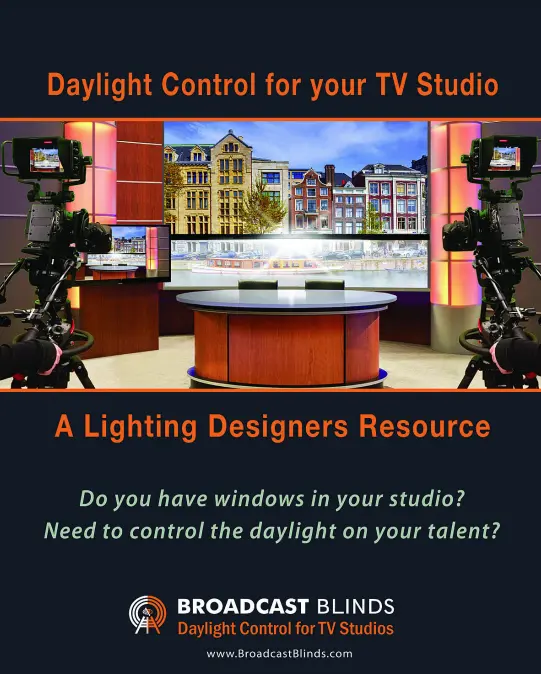 Make the most of natural light to highlight talent in your television studio.
The tips and techniques in this downloadable
checklist will help you to optimize daylight control.

You'll discover how to:

Incorporate both natural lighting and daylight control seamlessly into your studio space.
Boost the visual appeal of natural lighting on set by addressing issues such as static, reflected light, and light leaks.
Create an intuitive, flexible, and future-proof daylight control system that's
compatible with industry-standard control protocols.
Download The Complete Guide