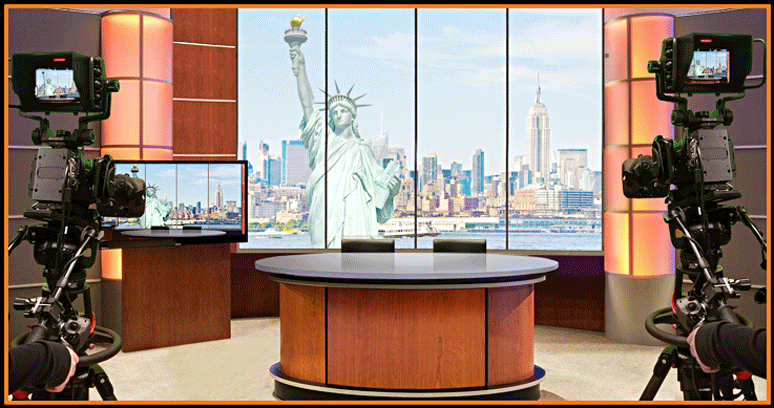 On a dark winter morning at 7am, the windows in your studio look great. But by 8am they might need gels. And by noon it's a whole other setup. Or you might have to change a shot or even skip it. But you don't have to be limited by windows, there's a better way…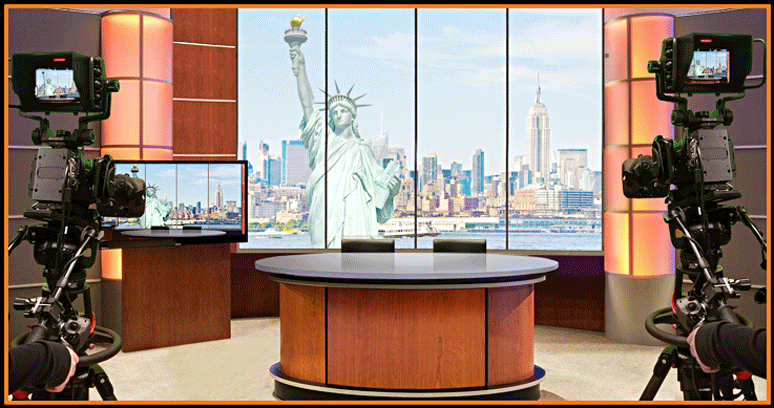 Daylight control since 1999
Successful installations US to China
DMX control for your lighting console
Small enough to be hands on
Get the right shot every time, no matter the weather or time of day!
Lighting directors and lighting designers, you know all about the challenges that come with windows in a studio…
At Broadcast Blinds we customize your blinds and gels specifically for your studio. It might be a mix of ND6, ND9, and an ND1.2, for example. and we set it up to be controlled from your lighting board, too. Whether your studio has windows overlooking Times Square or the London Eye, we have your solution. We respect the privacy of our clients, and will never use your company name.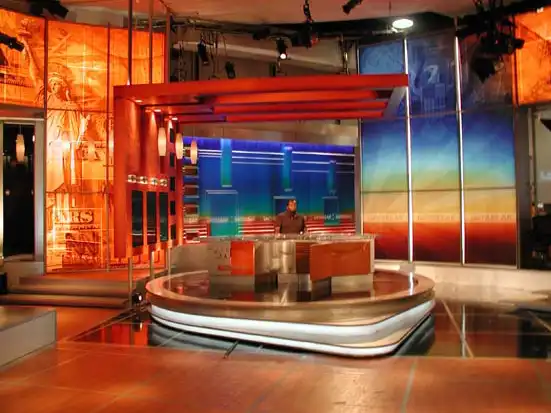 Network News Studio
Never again change or skip a shot due to studio windows.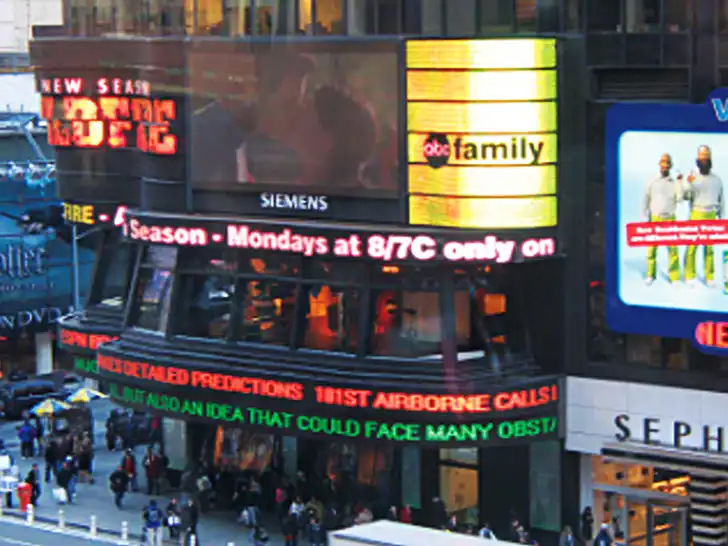 Time Square New York News Studio
We survey your windows and see what it's going to take. We'll often work with your crew to take camera shots from 5am to 8pm to determine what's needed.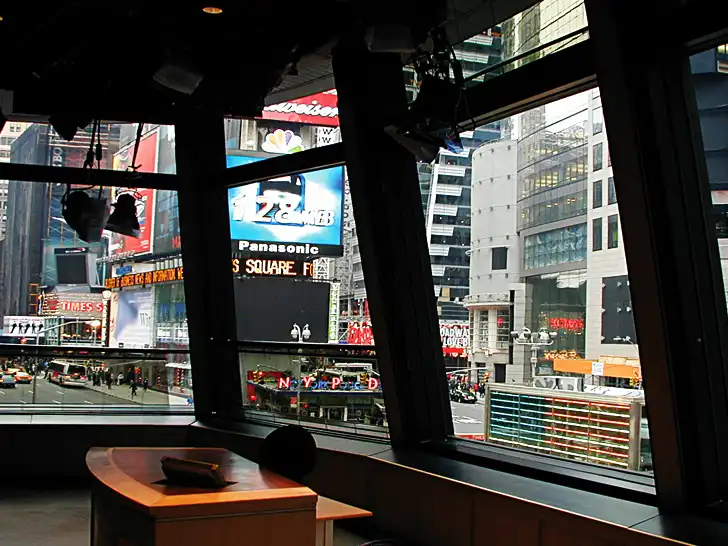 Rolling Gels USA
Morning programs go from dark to light during the course of the show.
New York Studio
How do you mix and match gels for different occasions? We'll put together the perfect mix of gels for your studio and then set up some automation so the system can be operated from your lighting control board.