How to make on-air talent and your studio look good in every light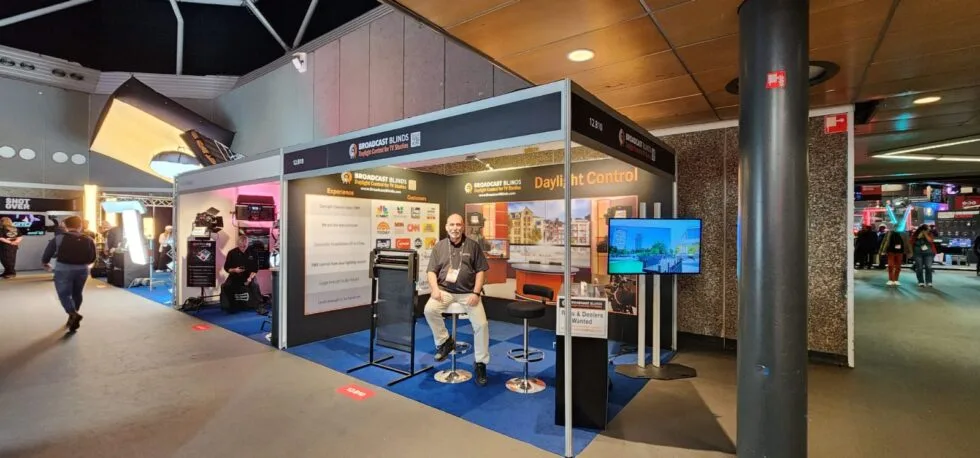 IBC is always a great show and 2023 was no exception.
A lot of lighting directors and other folks at the show came to our booth with their biggest daylight challenges.
Whether you have a studio within a stadium and fans at home want to see the action behind the commentators, or windows in a studio that look out on a stunning view, it's important that you optimize both what's happening in front of the camera and what's in view outside.
The better your studio and on-air talent looks, the better you look.
That's why anytime natural lighting is a factor in your studio, you need to put careful planning into controlling for and making the most of sunlight. It's not an easy task, especially when you factor in different weather conditions and times of day.
Watch Rick Smith speak with Matt Robbins from KitPlus at IBC 2023 about the custom solutions we come up with for different challenges in locations across the globe.
The right mix of scrims, rollers, blackouts, and gels for your particular space will allow you to address every possible lighting scenario, even configuring different options at a moment's notice if the lighting changes.
That's the reason CNBC, Discovery, Fox News, ESPN, Sirius XM Pandora, and more turn to Broadcast Blinds for custom solutions they can count on, no matter what the day brings.
We make it easy for you to make your on-air talent and studio look fantastic.
Do you have a new studio build coming up? Or are you looking to update an existing space?
Factoring in daylight control as early as possible will allow you to take full advantage of the set and the view. So get in touch with us and tell us about your space and its challenges. We'll help you get all the details right.